Anti-Inflammatory Eating Cookbook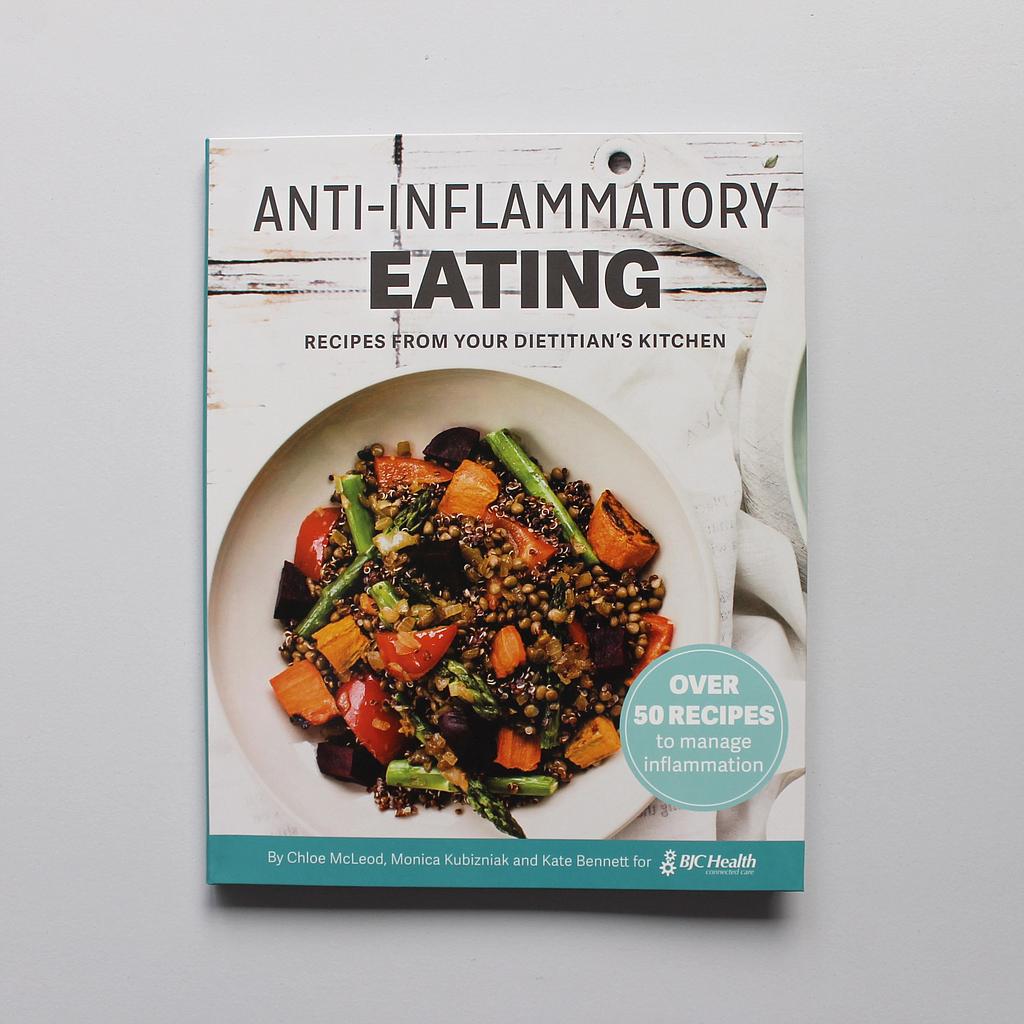 Anti-Inflammatory Eating Cookbook
---
Chloe McLeod, Monica Kubizniak and Kate Bennett
The book is split up into 5 sections: Vegetables & Fruit, Grains & Legumes, Fish & Seafood, Nuts & Seeds, and Herbs & Spices.

Current evidence-based research indicates that many of these foods and spices provide key anti-inflammatory compounds. Apart from reducing inflammation, these foods help the whole body and its systems function better, and there is the benefit of prevention of elevated cholesterol, blood pressure and blood sugar levels. The result is better health!
---